I read through the entire Dr. Sears baby book cover to cover while pregnant with Curran. I wanted to understand what was going on inside my body. I mean, I was growing a PERSON, and as a glutton for information, I wanted to know what to expect, at least a little, in an albeit unpredictable, amazing and strange situation. I also had a little more time then. The second time around, I have had a hard time even keeping track of what week I am in, let alone the size of this little critter but the emotional and hormonal changes that I breezed over and barely noticed with Curran have been on point this round. They say in the last trimester especially, the need to nest really kicks in. Like other mammals, mothers seek a calm environment, gather food, clean and prep for what's coming. But we found a slab leak last week, and Hugh and his dad are fixing up an office in the garage and we're working on stuff in the kitchen so that whole calm and clean thing has reached a point of resistance in our home. These are things that need to be taken care of, perhaps better a couple months ago would have been preferable, but such is life and here we are with a lot of dust and tools around. I am quick to breakdown in the mess as of late, but what I am grateful for, is that babies are resilient, and besides being greedy with your time and boobs, their needs are few. I have a safe place to call home and 1.75 healthy babies so a step back and some perspective is all one really needs to reign it in.
We're heading up to Santa Barbara with some of my side of the family this week to celebrate Thanksgiving. It is the first without my aunt and it felt right to do something completely different instead of feel the obvious void of her at home. It sounds both great to get away from the house and the messes but also a little bit stressful as going away with a small child and half your energy can be. There will undoubtedly be tears at some point which Hugh has now come to expect. We plan to cook a simple dinner on Thursday to celebrate. I typically do the vegetables and have a few ideas. I want things to look pretty and love those multicolored carrots to be roasted and topped with some crunchy bits, french green beans with a mustardy vinaigrette and then maybe this slaw I developed for Reynolds Kitchens and their Endless Table campaign. No meal needs a fresh green salad as desperately as a classic Thanksgiving dinner. The kale and brussels hold up well so can be prepared and even lightly dressed in advance, the quinoa makes it filling and I can't get enough of those juicy and tart pom seeds ever. Anyway. I hope it's as peaceful and enjoyable of a day it can be for you and yours - remembering that there is always something to be thankful for. Happy day to you.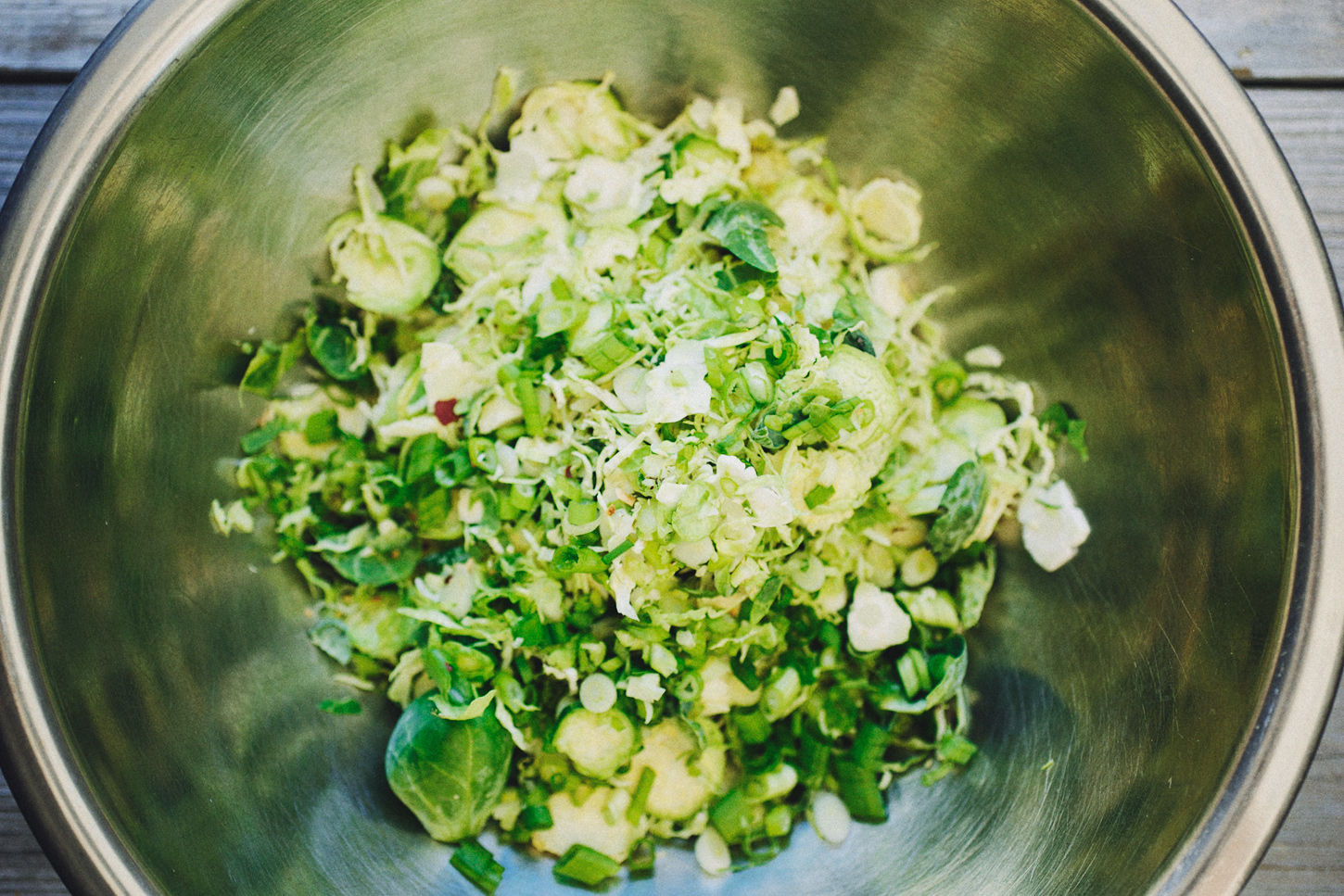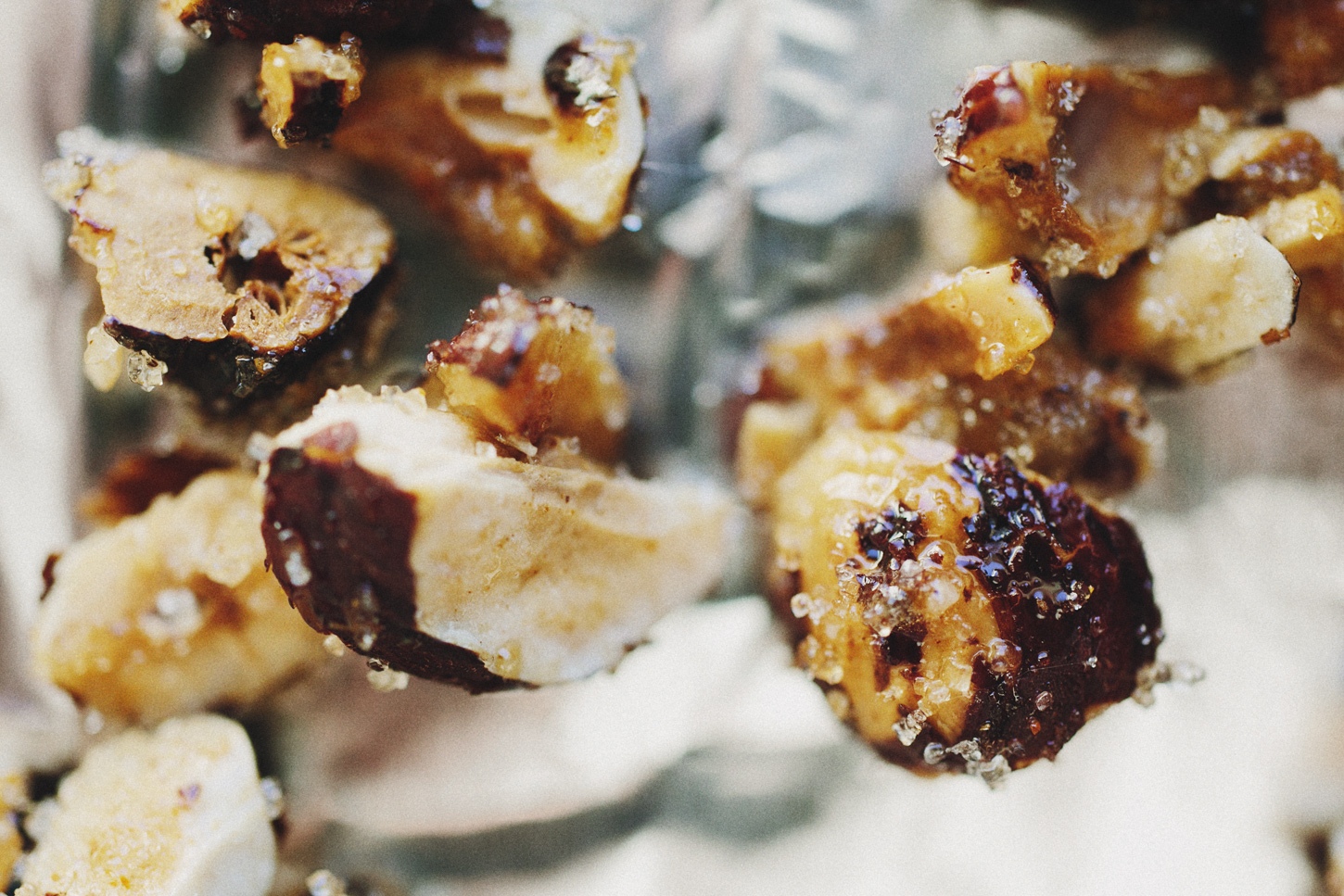 KALE AND BRUSSELS SLAW WITH QUINOA // Serves 6-8
This salad is great for the slow, lingering meal that is Thanksgiving because it can sit and stay crunchy for some time unlike other tender greens. It is even still good the next day! The full recipe for this salad and a handful of other recipes by some great bloggers, can be found on Reynolds Kitchens site.