If you do make this, I hope you are a bit more 'on your game' than I was. I love getting emails from readers who find this space inspirational, so let's be real, there are just as many mistakes here as any kitchen. I have learn the most about cooking, when I mess things up. While attempting to salt the onions, the lid popped off, emptying the entire container of salt into the pan. I thought I did a decent job of getting a majority out, until we took a big bite after the pictures. I think I am still bloated from the sodium content, 24 hours later. Not to mention that the bbq was noticed this afternoon, left on since yesterday when we grilled the bread slices. The gas bill is one thing, but had the house burned down in my haste to quickly rub garlic on my toasty bread? I don't know if that's forgivable. All in the name of Sprouted Kitchen, my friends. Negligence and learning lessons go hand in hand. But seriously, this recipe is one to log away. It makes a quick lunch, could be used as a starter for a meal, or you could use baguette slices instead and make it into an appetizer. It's all things you love about a sandwich and a salad, in one bite.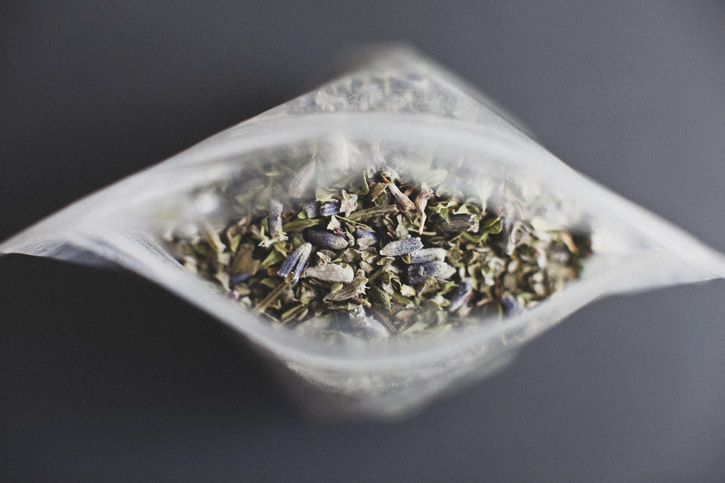 I also wanted to add a quick note that we are now managing sponsors on the side bar. If you, or any small business you know may be interested, use the contact form and I can answer any questions. We don't intend for it to be distracting, but it's a great opportunity for us to grow, as well as offer affordable advertising to some great businesses. Now, back to the tartine of goodness!
CARAMELIZED ONION+GREENS TARTINE // Serves 2 as Entree or 4 as a Starter
If you dislike goat cheese, you could use ricotta or mascarpone as an alternative.
1 Whole Grain Fresh Bread Boule/Loaf
1 Garlic Clove
4 oz. Goat Cheese
4 tsp. Herbs de Provence
1 Medium Yellow Onion, Sliced Thin
1/2 Tbsp. Unsalted Butter
1 Cup Cannellini Beans, Cooked and Drained
1 Endive, Halved and Sliced
2 Tbsp. Red Wine Vinegar
2 Cups Mache
1/2 Cup Chopped Radicchio (optional)
1 tsp. Extra Virgin Olive Oil (optional)
Salt/Pepper
1. Over medium heat, melt the butter in a large pan. Add all of the sliced onions and stir to coat. Leave them on medium low heat, and stir every once in awhile until they turn a golden brown color. This should take about 20 minutes, depending on the pan size and material.
2. While the onions cook, slice the bread into 1/4-1/2'' slices. I used 4 slices, two per person. Warm a grill or grill pan (you can use a toaster as well).
3. In a mixing bowl, add the beans, mache, endive, optional radicchio, vinegar and a pinch of salt and pepper. Add the caramelized onions to the bowl and mix. You will need to use your fingers to separate the tangled onions. You could add a tsp of oil here if you like things more dressed, plenty tasty without, a tad zingy from the vinegar.
4. Toast the bread slices on the grill, grill pan or toaster. While they are still hot, rub the raw garlic clove on one side of each slice. The heat will release the garlic flavor. Spread desired amount of goat cheese on the garlic side of the toast and sprinkle 1 tsp.-ish of the herbs de provence on top of the cheese. Plate them with a few heaping spoonfuls of the mache and bean mixture atop the toast and sprinkle with fresh pepper.